Wendy and Tamara Nydam
The Crate Escape was launched in July 2013 with the vision of providing fun and educational ways for dogs to exercise. We will continue to promote this with a team of extraordinary dog people who thrive on working and walking with dogs.
As the new owners, we will uphold the excellent standards set by our predecessors as well as implement our own dedication to the care of all our new and existing clients.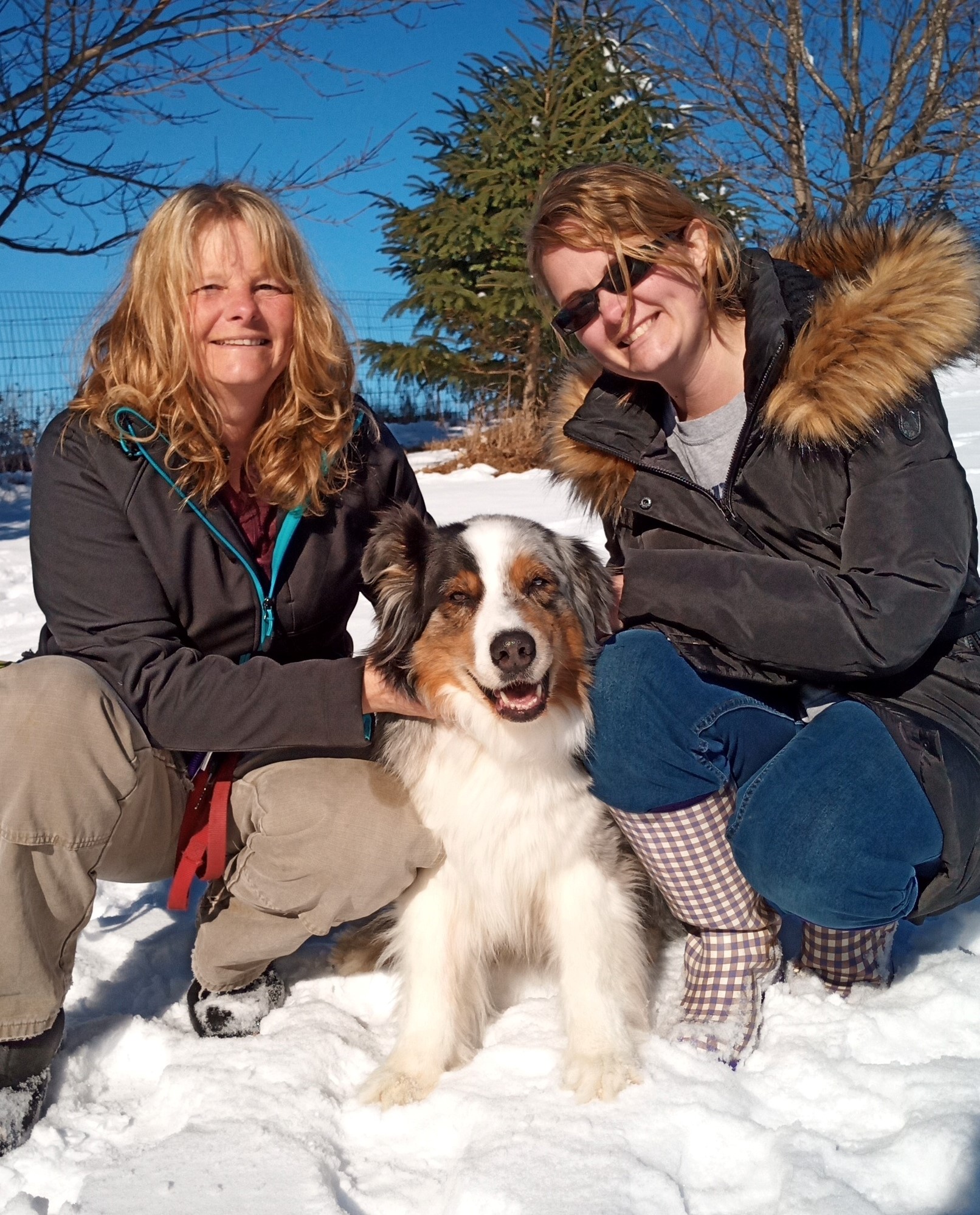 Our Story
The Ultimate Mother-Daughter Dog-walking Duo
 Wendy had worked for The Crate Escape for over 4 years and has loved the many wonderful new relationships she has built with the fantastic dogs, and dog owners of Peterborough. She will Continue to spend her days enjoying mother nature with all her four-legged friends.
Tamara is a new walker but has already made some great connections and looks forward to making many more. Being raised by the master of all dog people has given her a love and appreciation for puppies of all shapes and sizes and she is excited to start on this amazing journey with her best friend and mother. 
 We will work with each owner and dog to personalize the services offered to ensure that the best care, safety and exercise is provided to each canine client. The Crate Escape PTBO is fully insured and all of our walkers receive doggy First Aid and CPR Training